Arthropods in their environments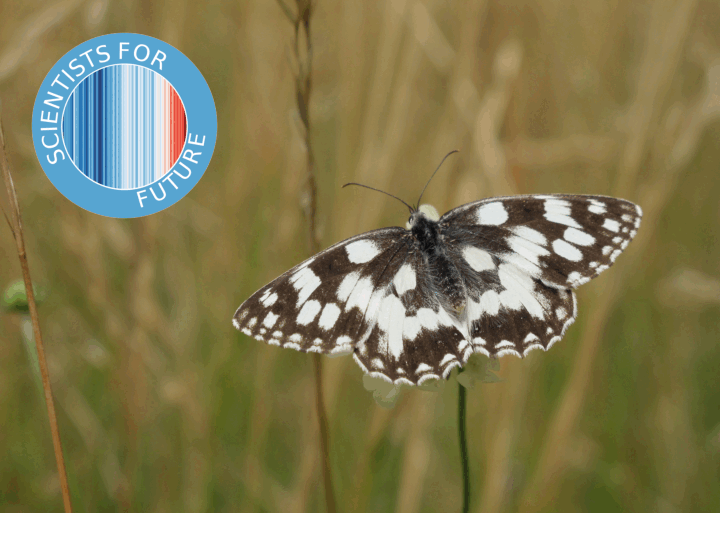 Arthropods in their environments
Biodiversity of arthropods is still insufficiently studied even in Europa and basal data are missing. Our research aims to investigate distribution, abundance and biology on focal groups. The approach uses various field work methods and DNA barcoding to contribute for natural conservation of arthropods. We include biological education and citizen scientists approaches to take responsibility for biological conservation problems.
Spider taxonomy, biodiversity and nature conservation
Martin Hepner, Norbert Milasowszky
Worldwide, 48,349 species of spider are currently known (World Spider Catalogue 2019). In Austria over 1,000 species have been recorded and in Vienna, 412 species were documented in a bibliographical checklist about 10 years ago (Hepner et al. 2010). Our taxonomic research on spiders has produced numerous new records for Austria as well as the discovery of an endemic Austrian species new to science (Milasowszky et al. 2017). Our interests also include the topic of invasive alien species. In several studies we grappled with vexing taxonomical problems, such as the case of dimorphic males in Troxochrus scabriculus, the synonymy of Urozelotes yutian, and the morphometric separation of the central European species of the genus Trochosa. For nearly 15 years, we have made continuous/long-term investigations on the spider assemblages of a great variety of urban habitats in Vienna including its botanical garden, waste deposit, cemeteries, relict forests, hospital and castle gardens, and ruderal sites on building roof tops (Milasowszky et al. 2017). Within Austria our biodiversity and nature conservation studies have examined the spider fauna from nearly all types of habitats and altitudes, such as dry grasslands, fens and old-growth forests. In the field of nature conservation, we have assessed the effects of management regimes on the spider fauna, such as grazing, mowing and burning. Our biodiversity studies encompass nearly all levels from peculiar small central urban localities to agricultural landscapes and entire regions, e.g. Europe-wide (Essl et al. 2013).
References
Essl F, Rabitsch W, Dullinger S, Moser D, Milasowszky N (2013): How well do we know species richness in a well-known continent? Temporal patterns of endemic and widespread species descriptions in the European Fauna. Global Ecology and Biogeography 22: 29-39.
Hepner M, Hörweg C, Milasowszky N (2010): Bibliographische Checkliste der Spinnen (Araneae) Wiens. Annalen des Naturhistorischen Museums Wien, B 111: 61–83.
Milasowszky N, Bauder J, Hepner M (2017): Diplocephalus komposchi n. sp., a new species of erigonine spider (Araneae, Linyphiidae) from Austria. Zootaxa 4268: 296–300.
Milasowszky N, Hepner M (2017): Die Spinnenfauna (Arachnida, Araneae) verwilderter Ziergrünflächen auf der Dachterrasse des Biozentrums Althanstraße (Wien, Alsergrund). Acta ZooBot Austria 154: 145-164.
World Spider Catalog (2019): World Spider Catalog. Version 20.5. Natural History Museum Bern, online at http://wsc.nmbe.ch.
Biology of closely related arthropod species
Barbara-Amina Gereben-Krenn, Harald Krenn, Andy Sombke
This approach focuses on natural history of closely related species. Investigation of habitat conditions has the aim to understand the factors that influence the distribution on a fine scale. For example, alpine environments and their particular sensitive environments can be regarded as natural laboratories for studying evolutionary ecology and habitat dynamics.
Biodiversity documentation in insects
Barbara-Amina Gereben-Krenn, Harald Krenn
Insects react sensitively on changing conditions in their habitats. Monitoring programmes are needed to document current biodiversity dynamics. A long-term butterfly monitoring programme was launched in Vienna that contributes to the European Butterfly Monitoring Programmes (eMBS). In cooperation with natural conservations authorities and citizen scientists, the diversity and distribution of butterflies will be assessed using standardized methods.
For monitoring other arthropod groups determination keys are needed which allow identification of living animals in their natural habitats. Therefore, one research focus is laid on the elaboration of new field determination keys. This gives the opportunity to expand our work beyond the scientific community into biological education including teacher study programmes to provide the basis for future natural conservation work in the society.